Hello, and happy holidays everyone! Hope you all are in the holiday spirit because I know I am. It's good to be back with another edition of Top 5 Alternative Health Sites of the Week!

This week we will start off from where we left off last week. We started to explore various fields of alternative medicine, and we highlighted top 5 sites from the fields of Traditional alternative medicine, such as Acupuncture, Ayurveda, Homeopathy, Naturopathy and traditional Chinese Medicine.
This week we are going to highlight 5 more fields from the traditional practices of alternative health, and they will be: chiropractic and osteopathic medicine, massage, body movement therapies, Tai chi and Yoga.
1. Chiropractic Resource Organization
Chiropractic Resource Organization was founded by a few Chiropractors, "who decided to create an Internet site where Chiropractors could work toward providing the best information and communication possible for the Chiropractic profession." The founders describe their internet site as " for Chiropractors and maintained by Chiropractors."
This site has useful resources, lots of videos, news, research and commentary on chiropractics and is located on the ChiroOrg blog.
The blogs we like from Chiropractic Resource Organization
2. Massage Therapy – Art of Thai Massage
Art of Thai Massage has been developed by Jo Lim, a professional Thai massage therapist. She began her training in massage therapy with Reiki I & II in 1993. After that, she completed her internship at the Beijing Massage Hospital. Her interest in traditional healing power with touch took her to Thailand, where she researched and practiced the spiritually inspired Thai Massage techniques.
Her site will allow you to tap into the mystical and spiritual world of Thailand. It has blogs, links and tutorials on Thai massage therapy.
Blogs we like from Art of Thai Massage
3. Dance Movement Therapy – Movement Therapy Foundation
Art in any form has a profound effect on our body and soul. We see several types of alternative treatment options involve art in the form of music, poetry, paintings and dance. No matter how unusual it may sound, Dance Movement Therapy is becoming a popular alternative treatment method.
The goal is to boost your heart so that it will circulate better, your muscles will tone and you'll stimulate your systems and flush out toxins.
Movement Therapy Foundation is a nonprofit foundation, founded with a generous grant from the Tichi Wilkerson Kassel Parkinson's Foundation. Tichi passed away a few years ago from Parkinson's disease. Prior to her death, she founded the Tichi Wilkerson Kassel Parkinson's Foundation to provide funding for Parkinson's research and special equipment for people afflicted with Parkinson's and other ambulatory diseases. 
The foundation has supported important research into rehabilitation of patients suffering from a variety of brain diseases and research devoted to understanding and treating brain disorders. 
Blogs we like from Movement Therapy Foundation
4. Tai Chi for Health Institute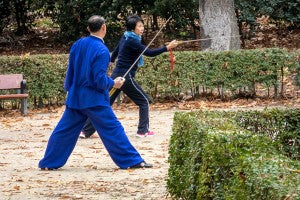 Tai chi is an ancient and one of the most effective methods of exercise for physical, mental and spiritual health. Even though the knowledge of Tai Chi is deep and often mysterious, it's not difficult to learn and practice Tai Chi in our daily lives.  
Tai Chi for Health Institute  was founded by Dr. Paul Lam, a family physician, and a Tai Chi expert,  and his colleagues in 2009. The goal of the founders was to empower people to improve their health and wellness.
On this website, you'll find information on the history of Tai Chi, instructors, workshops, programs, newsletters, articles, and products for Tai Chi.
Blogs we like from the Tai Chi for Health Institute
5. Yoga Basics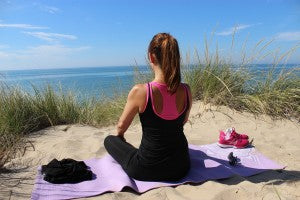 Yoga is probably one of the most popular forms of low impact exercise that heals the body mind and soul. Yoga originated from the ancient Indian Swamis, who claimed to have miraculous healing powers. In the modern world, yoga has become very common, and its health benefits are well explained by the experts.
For those who want to start yoga exercises and want to do it right the first time, Yoga Basics is an excellent place. This site has been designed with beginners in mind, but for those of you who have been practicing yoga for a long time, you can also benefit from this site.
This site covers almost every aspect of yoga at the beginner's level. It has yoga poses, philosophy of yoga, meditation basics, and different fields of yoga such as pranayama, articles, yoga lifestyle, blogs and much more!
Blogs we like from Yoga Basics
Hope you enjoyed our selection of alternative health sites of the week. We'll be back with 5 more alternative sites from 5 different fields of alternative medicine, in our next issue. Until then, stay well and stay safe.
P.S: – If you are over 40 or have health concerns, you will need an all-natural immune support supplement. BioPro-Plus is 100% natural, it has proteins bioidentical to your own body that you no longer produce as you grow older. It will boost your immune system naturally and give your health the boost you need. Read more about this immune system booster.
Source: Alternative Health Concepts
Resources and Related Articles: